Departures and Arrivals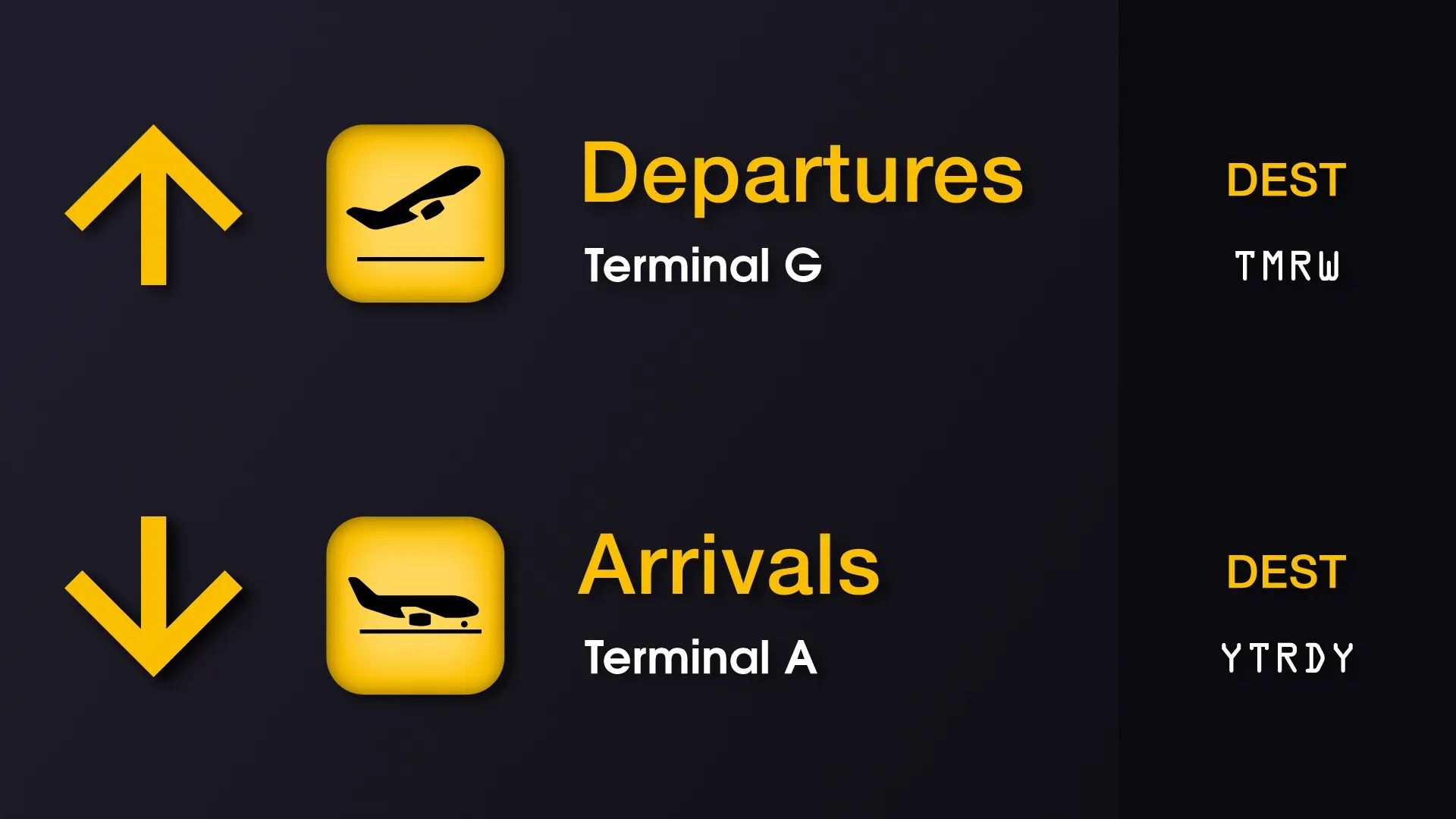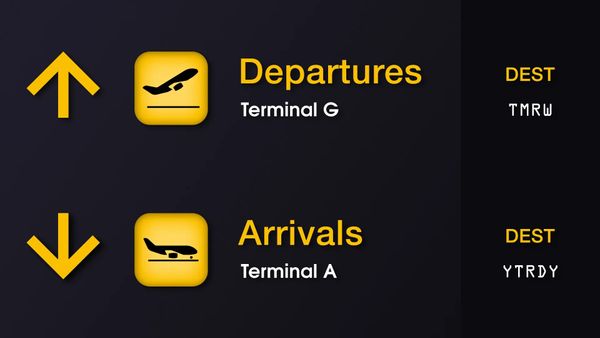 It has been a few months since I have "landed" on this new plane of experiences in my life, and it's also been a while since I have talked about the place I have left behind—college. Today, I want to talk about the journey I just went through. Where I came from, the trouble getting to the new place, my arrival to this new world, and where I am heading to.
Departing
My story starts out a few weeks before the end of my final collegiate term in APC. At this point, I had already developed a routine and was performing quite well in my classes. In the morning, I'd wake up, get ready, and go off to school. I was excelling in both my Economics and Taxation (ECONTAX) and philosophy class, including my Enterprise Java class.
But then things got difficult for me. I was so alone, deep inside, and I felt rather lonely at the time. Prior regrets (that I still can't talk about now), problems, doubts, and pain seemed rather small problems at first, problems which I could hold in. Like a dam holding in more water than it could handle, I collapsed, I caved in, I gave up. At that moment, I knew I had to give up and drop out. I had to leave.
And so I did. I wasn't off to better places, at first, I just stayed at home. A 4-month vacation where I did almost nothing but spend time at home. I browsed Reddit, read some manga, watched anime and several shows, and talked to people online.
After several months wallowing and digging myself in a rut, a close few of my friends came in my life, reached their hands out to me, and got me out of that deep rut. They filled the gaps I had in my heart and healed some of the wounds and bruises I got last year and then pushed me in a new direction.
If it weren't for my friends, I wouldn't have decided to go find my own path. I love my friends a lot, and they pushed me towards the path I wanted to take.
With all their help, I got myself a ticket to board the plane.
Boarding the Plane
I have to say, the journey to this place wasn't easy. It was the most difficult time of my life in recent times. I had spent several days just organizing my resume. Picking out the type of resume I would give, the things I would put there, the little intricacies of the design, and so on, were really difficult things to do. Once my resume was finished, I published it online and used it. It was my ticket, my ticket to the future.
Several interviews with various companies followed. One interview was in San Juan city, one in Muntinlupa (around Alabang), and two of them were in Makati. While the interviews themselves weren't hard, the actual process of getting the hiring managers to consider me was difficult.
The Horrible Interview (Segway)
There was one interview that stood out from the rest, and it stood out because it was such a horrible interview experience that threw so many red flags to my face. The first red flag I got was that the person who was checking my "hands-on test" was the person I was supposed to be replacing. He had an aura that radiated the words "I don't want to work here anymore," or something similar. He wasn't really scary per se, but rather he had a downcast mood to him.
The next red flag was the equipment they made me use. It was a clunky and weak Acer netbook that ran Windows 8.1 and had a (probably pirated) copy of Adobe Photoshop CS6. Working on it was horrible, I swear. The screen resolution was too small for my taste, the keyboard was horrible, and editing on it was a real pain. The odd part was that the "Downloads" folder was filled with anime movies (like 5 Centimeters per Second), so I deduced that the person who owns/was using the laptop was somewhat young, liked anime, and was totally miserable with work and slacked off by watching anime movies on this laptop.
After that, they made me wait in the "waiting room" for almost 2 hours or so. (It wasn't really a waiting room, it was just a room where they stored their paperwork. I was the only one in the room for the entire waiting period.) It was excruciating and infuriating. They gave me candy to have something to eat during the time I waited, which seemed rather odd. They made me wait until the main HR manager was free so they could talk to me. So, yeah, making me wait around 2 hours for someone, red flag #3.
And then, after what seemed like an eternity, the HR manager approaches me. I greet her, and then we get down to business. She tells me that they don't really hire non-collegiate graduates, and she told that in a really condescending tone. I understand the risk that companies take hiring dropouts, but at the very least she could check my work and be polite about it. Another red flag.
Then we get to talking about salary. I tell that I expected around ₱15,000-20,000, which I thought was small but ample enough for my skillset. She asked me if it was negotiable and I said yes. And, at the time, I thought that "negotiable" would mean "it could be even higher than that," but nope! Apparently, we didn't have the same definition of the word. She basically lowballed me, told me I deserved the minimum wage for Metro Manila workers (₱13,000 per month, convert it if you must) and said it was their final offer. Whew, another red flag, red flag #5.
At that point, I should have stood up and left, but she told me some other stuff that the job entails. I would have to do a lot of graphics and designs for their company. I would be the only art person in the company if I got hired, and the HR manager would approve of my designs (even if she had no experience in digital arts). Also, the CEO would ask me to make up custom designs for him, and that he would order me around, or something similar to that. Finally, the only person I could ask for help was some IT dude roaming around the country and wasn't always available. At that moment, 10,000,000 red flags flew out of nowhere, it was like a red flag factory in there.
Taking it all in, I imagined my position there. I would be ordered to make a hundred marketing collaterals per month, on a horrible Acer netbook, and presenting my works to some HR manager and the CEO. I would be ordered around a lot, making a lot of art for the company, and, worst of all, I would be working on minimum wage. Fellas, I wanted to be an employee, not a slave.
To be very blunt with you, my readers, I know I'm an idiot, but I'm not naïve.
Eventually, the interview ended. I told them a few days later that I wasn't interested in their offer. Thankfully, I found a company (that is really professional and) that's a lot better and accepted their offer.
I started working a few months ago. I can safely say that the plane has landed.
Arriving
Well, here I am, in this new and strange chapter of my life. I am now working as a paid professional and I work as a multimedia developer for this company in Makati. Getting to work is easy now (ever since I found out a proper and quick route there). By some miracle, my first job is in Makati and around Ayala Avenue. My childhood dream of getting a job in the same city as my dad once did and working near the main business avenue finally came true! I'm really happy with what I do in my job now and I have a bunch of fun and nice coworkers.
And I didn't really expect to be talking about this, but I am madly in love with someone right now. I met her a few months ago and I have lightly talked about her in the post before this one. The fun thing is, she likes me back and she gave me a really cute and wonderful handwritten letter a few days ago. She's just a bundle of joy to talk to and I enjoy being with her, even though we've only met once.
I surprised her today by buying her a bunch of gifts and going to her house early in the morning to surprise her. It was cute seeing her expression when she actually saw me. I got to hug her and I guess that canceled out all the pain and trouble I went through for the past few weeks. I'm still shy to admit it, but I love her. I really do love her.
Journeying Ahead
The road ahead is still a mystery to me, honestly. I do want to work and gain experience first, learning the ins and outs of the company and learning proper company etiquette. Then, I suppose when I have saved enough, I will travel to some country nearby in Asia to scout for job opportunities. Japan seems like a safe bet, as well as South Korea and Singapore. I'll also be vacationing during that time period, so I guess I'll be juggling those tasks.
As for college and my education, it's still quite a mystery to me. I don't really have a definite plan for it, but eventually, I might have to go back. However, Asia Pacific College won't be my first option, maybe some other college nearby that offers BS Computer Science (I don't want to shift to taking BS IT, no way), and pray to God that the college I'm going to doesn't cost an arm and a leg (and probably a kidney). An exciting thing is that I could study abroad, possibly in the US or some other country, if I save up for it; it's still a big if, very bigly.
I deeply apologize if my plan for the road ahead isn't quite flashed-out now. I'm still in the process of figuring out this endless jigsaw puzzle that is my life. But, please, don't have a lot of expectations about me having plans for the future. I'm only 19, after all, nineteen. No teen has ever had a concrete dream of what they want their future to be. I'm still in the process of figuring things out.
Regardless, I could say that certain jigsaw pieces are falling into place. In fact, I can almost see a glimpse of the final picture now.
Here's to hoping that more pieces will come along the way and that a more complete picture will be seen at the end of this year.